MARCEL R BEAUMONT                                                          Realtor® TRC & Notary Public
PARADISE PROPERTIES OF FLORIDA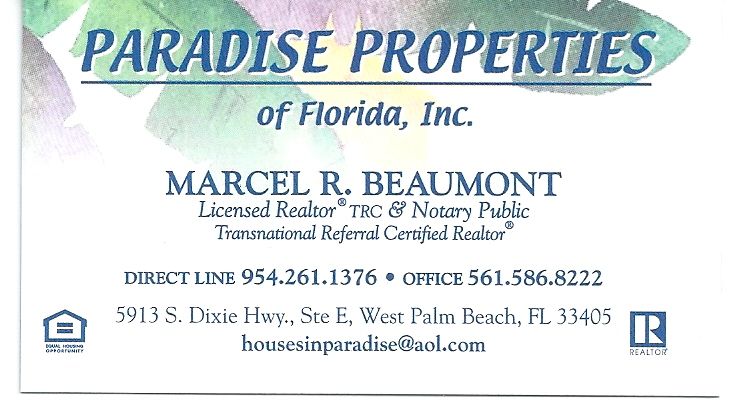 REALTOR® TRANSNATIONAL REFERRAL CERTIFICATION , LIC #SL 3111481

NOTARY PUBLIC , LIC # 720323
Hello! Ahoy!

I am a Retired Police Officer from the City of Montreal, a former Optimist International Governor Assistant at District Centre du Quebec (1991-1992), and a former Sales Director of the French tourist magazine, "Quoi Faire en Floride" (1996-2000). I have gained
valuable experience working with people of all levels before starting my career in real estate with Paradise Properties of Florida Inc. in West Palm Beach, FL in 2005. I am fluent in French and English. My personality, my education and training are assets that have benefited my clients.

My list of clients include local buyers and sellers and some of the most prestigious and influential personalities that include Chief Executive Officers of many companies from Canada and Europe. Each client is "KING" and treated accordingly. I devote all attention to my clients from beginning to end of each transaction and more. I offer a highly personalized service for all of my clients without exception! I am a skilled negotiator which is critical in order to get the best results for my clients. I have experience buying/selling single family homes, condominiums, and townhomes for local, national and international buyers/sellers. My Realtor license is active and valid throughout the State of Florida.
Referrals from my clients are always available.
I DON'T ABANDON MY CLIENTS AFTER THE TRANSACTION !
________________________________________________________________________________________________________________________________________
Bonjour! Ahoy!

Originaire de Montréal, policier retraité du Service de police de la Ville de Montréal, adjoint au Gouverneur pour le District Centre du Québec au sein de l'organisation « Optimist International » (1991-1992) et directeur des ventes pour le magazine « Quoi faire en Floride » (1996-2000) à Hollywood FL, j'ai acquis une précieuse expérience à communiquer avec des gens de tout niveau avant de commencer ma carrière dans l'immobilier avec Paradise Properties of Florida.
Parlant couramment le français et l'anglais, ma personnalité, mon éducation et ma formation sont des atouts dont mes clients ont toujours bénéficié. La liste de mes clients inclut non seulement les acheteurs et les vendeurs locaux, mais aussi des personnalités prestigieuses et influentes, chefs de la direction (CEO) de nombreuses entreprises du Canada et de l'Europe.
Chaque client est «RO I» et doit être traité en conséquence. Je consacre donc une attention particulière et constante à tous mes clients du début à la fin d'une transaction … et plus encore.
Avec un enthousiasme sans précédent et sans limite d'énergie, je me fixe des objectifs des plus élevés tant pour moi-même que pour mes clients. J'offre toujours un service personnalisé et inégalé à tous mes clients … sans exception. Les références provenant de mes clients sont toujours disponibles.
Je suis un négociateur habile et certifié qui allie style et sensibilité afin d'obtenir des résultats de haut niveau.
Mes réalisations englobent un large éventail de résidences unifamiliales, condominiums, maison de ville avec des acheteurs/vendeurs locaux, nationaux et internationaux.
Prenez le temps de consulter mon site Web pour en apprendre davantage sur mes services de qualité avant de contacter ou de commencer à travailler avec un autre Realtor. Ma license de Realtor est active et valide dans tout l'Etat de la Floride.
Les références de mes clients sont toujours disponibles sur mes websites!

JE N'ABANDONNE PAS MES CLIENTS APRÈS LA TRANSACTION !

Marcel R Beaumont
Realtor® TRC & Notary Public
PARADISE PROPERTIES OF FLORIDA
www.SunshineStateOfFlorida.com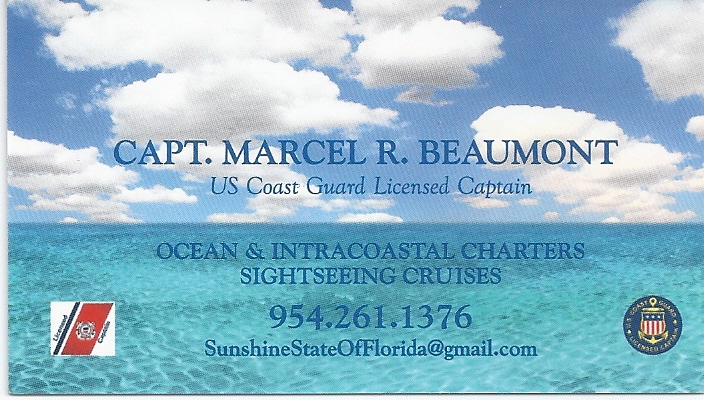 US COAST GUARD LICENSED MASTER CAPTAIN , LIC # 7618863
I am also a Licensed US Coast Guard Operator of Uninspected Passenger Vessels (OUPV -6 PACK) 100 Tons near Coastal water & a Licensed US Coast Guard Master Captain 50 Tons , Certified up to 100 Tons near Coastal water and 200 Miles offshore with a Assistance Towing Endorsement Certification.
Boating experience of 25 years in the Bahamas, the Florida Keys, British Virgin Islands, and on the Southeast FL Intracoastal Waterway. Extensive offshore experience. Lake Okeechobee crossing experience & Bahamas/Gulf Stream crossing experience.

Boat & Yacht delivery service.
Red Cross CPR & First Aid certification # D: 00GJNUK
Active PADI & ACUC open water diving certification.
BOAT CAPTAIN of "PAREA"
West Palm Beach, FL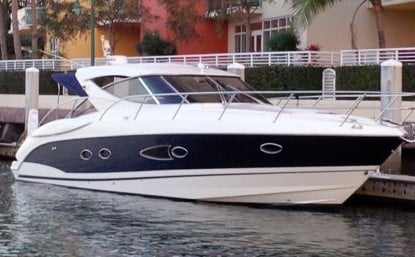 PRIVATE BOAT-NO CHARTERS
________________________________________________________________________________________________________________________________________
Je détiens également une licence active de "US Coast Guard Operator of Uninspected Passenger Vessels" (OUPV-6 PACK) de navires jusqu'a 100 Tons" et egalement une license active de "US Coast Guard Master Captain" de navire de 50 Tons jusqu'a 200 Miles des cotes Americaine (certification jusqu'a 100 Tons) avec une license de "US Coast Guard Assistance Towing Endorsement Certification" de remorquage de navire.
Expérience de navigation de plus de 25 ans dans les Florida Keys, South Florida Intracoastal Waterway, Bahamas et les BVI ( Îles Vierges Britanniques) dans les Caraibes. Vaste expérience sur l'Ocean. Expérience de traversée en haute mer a partir des USA vers les Bahamas par le Gulfstream et experience de traversee du Lake Okeechobee a partir de Stuart vers Fort Myers et vice versa.
Livraison de bateau sur demande.
Active TWIC CARD
Certification active PADI & ACUC plongeur en eau libre.
Certification active RED CROSS premier soin & CPR # D: 00GJNUK
CAPITAINE de "PAREA"
West Palm Beach, FL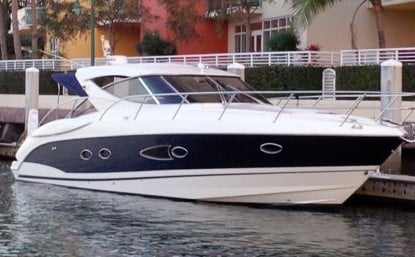 PRIVATE BOAT - NO CHARTERS
Captain Marcel R Beaumont
USCG Master Captain 100 T Certification
USCG Assistance Towing Endorsement Certification
PARADISE BOAT CHARTER LLC
www.ParadiseCharterBoat.com
P: 954-261-1376
F: 561-966-2606
PARA MAS INFORMACION PONGASE EN CONTACTO MARCEL @ 954-261-1376
SunshineStateOfFlorida@gmail.com

www.SunshineStateOfFlorida.com

WRITE UP MARCEL BEAUMONT

(CLICK)
______________________________________________________________________________________________________________________________________________________________________________________
PROPERTIES SEARCH - RECHERCHE DE PROPRIETES

(CLICK)
Let me help you find your ideal property at the best price or convert your property "For Sale" into "Sold"
PROPERTIES in PALM BEACH COUNTY
Julie Vezina, Montreal,CANADA
We did business with Marcel for the purchase of our condo 8 years ago. The
transaction was done remotely because it was not possible for us to be in Florida at
the time. Marcel sent me the documents by e-mail, taking care to clearly explain the
steps to me. I found it extraordinary and it took the stress out of making a purchase
in another country from a distance. Marcel is very professional and meticulous, I
highly recommend him. He is good advice. Thank you Marcel. Now we are taking full
advantage of our acquisition under Le Soleil de la Florida!
Verified by Realtor.com
Elisa & Jean Marc Simard, Quebec, CANADA
We had a house for sale in Boynton Beach and we chose Marcel Beaumont as an
agent.When we signed the sales mandate, we told him that one of our friends had
sold his in two days. Marcel replied: I will take care of it! 24 hours later, our house
was sold.It is with pleasure that we recommend Marcel without any hesitation. He
did a perfect and very professional job for us!
Verified by Realtor.com
Jean Laurin & Nathalie Dugas, Joliette, CANADA
We bought a condo in West Palm Beach in December 2019.Marcel was referred to us by a friend who had already done business with him. From the first contact Marcel knew how to put us in confidence and transmit to us the relevant information for the preparation of the transaction.Being French Canadian, Marcel did everything for the purchase contract to be managed by a title Compagny with a person who speaks French very well. It helped us a lot for the transaction. Doted with an unrivaled professionalism, Marcel doesn't count his hours,he is communicating with you during day, evening and weekend, as often as a new situation is coming.
He leaves you free to choose without exerting pressure. Even after the transaction, Marcel is there to answer your questions.
A great experience, and it is without hesitation that we recommend Marcel to buy your next property in Florida.
Verified by Realtor.com
Joanne Fortier Desjardins Bank, Montreal, CANADA
Mr. Beaumont is a reliable and trustable broker. A real turnkey !
Verified by Realtor.com
Tommy Dulac, Province of Quebec, CANADA
I've been dealing with Mr. Beaumont for the past 8 years for both buying and selling
properties. I can honestly say he is a very professional realtor that knows the Palm
beach county real estate really well. He always evaluated the properties to the
market and all the transactions that I had with him went really smoothly. He has
good contacts and knows who to talk to in case of issues. He is always willing to work late nights and
weekends to get the job done asap. I recommend Marcel to any serious buyers, sellers or if looking to lease a property and you will be well served and problem free!!
Tommy Dulac Ottawa, Ontario
Verified by Realtor.com
Richard Gadoury, St Jean de Matha, CANADA

Marcel become a friend during our transactions, Marcel always gave me the right
time from the beginning of my purchase until the sale of my properties Marcel
BravoRichard Gadoury, Quebec, Canada
Verified by Realtor.com
Captain Bob, Florida Keys, USA
Following the passage of Hurricane Irma, I lost my cradle in the Florida Keys and I
had to temporarily find a place to stay in "civilization" until I could rebuild another
nest in the Keys . After researching the web, I was able to read a "write up" about
Capt Marcel Beaumont who was also a Realtor. His photo near his boat was enough
for me to contact him. From the first half hour of our meeting, I found that he was
honest, no BS and a straight shooter. A guy who does not take himself for another and who easily blends
with the decor of South Florida. In less than 2 weeks, he found me a perfect place so that I could settle temporarily
for 1 year with a boat slip for my boat. This guy know very well his territory, knows how to listen his client and is very friendly. Perfect Realtor in South Florida. Thank you Marcel !
Verified by Realtor.com
Allan Takoushian, Los Angeles, CALIFORNIA, USA

To whom it may concern,We met Marcel Beaumont in a social setting about seven
years ago when my Wife and I were looking for a second home in Marina Village.
With a short follow up meeting we decided to embrace Marcel as our Realtor. After
viewing countless units we came up empty handed and headed back to our home in
Los Angeles. Marcel, not giving up, called us about three weeks later while viewing our present condo
and stated, "I found your dream unit", by the end or our conversation
I wired a deposit sight unseen. Needless to say, we fell in love with the follow up pictures and closed the deal from Los Angeles.
We were extremely happy with the smoothness of the transaction and Marcel's due diligence through every detail of our purchase. A few years later I introduced my cousin to Marcel when she and her husband were in the market for a second home.
They also fell in love with his professionalism, honesty, and style, and within a month he found them a great property that they love to this day. In closing, I just can't say enough about Marcel's loyalty and professionalism that he exhibited throughout our transactions, In addition he still reaches out and provides assistance to us during hurricanes when we are unable to travel.
Thank you, Marcel Beaumont. Sincerely, Allan Takoushian Captain, Delta Airlines
Verified by Realtor.com
Jean Thibault, Drummondville, CANADA

To who it may concern About seven years ago, I was on the market to acquire a
second home in Florida, and that's when I met Marcel Beaumont, a person who was
referred by an acquaintance in Quebec. The first encounter was memorable not only
because of his "unique style" but for his enthusiasm for the trade. Marcel is a
responsible, honest and detail-oriented broker, which has allowed us to be
comfortable and complete a smooth first transaction. Our satisfaction was such that we used his services
for a second acquisition and then for the sale of one of our properties purchased in West Palm Beach.
Marcel Beaumont is a professional real estate broker that I would recommend without hesitation.
Jean Thibault Président L'Arsenal Drummondville QC, Canada
Verified by Realtor.com
Bernard Roy, Montreal, CANADA

Marcel Beaumont has been our realtor agent for more than 5 years now. We did
many transactions (buying and selling) with him and each time we have been very
satisfied. We always felt our interest were well managed by Marcel. If you are
looking for a realtor agent I strongly recommend Marcel.
Bernard Roy and Francine Dupuis
Verified by Realtor.com
Yves Levesque, Province of Quebec, CANADA
transactions with Marcel.At the first contact, Marcel knows how to put you at ease,
comfortable and confident.He is extremely motivated, always in a good mood, jovial
and very professional.Marcel is always available whether by telephone, email or any
other means of communication. Marcel is always there to answer your questions or
concerns. His advice is greatly appreciated.Marcel worked for me from start to finish
for all the transactions I did in Florida. Everything was clear and precise.I would still
do business with Marcel without hesitation.
Thank you Marcel.
Verified by Realtor.com
Louise Tellier, St Sauveur CANADA
Being Marcel Beaumont customers means being privileged. His approach is very
professional while being personalized. We appreciate his respect for our needs and
expectations.We have been using Marcel's services for over 10 years. We highly
recommend it to any client. With Marcel, there are never problems ... only solutions.
Verified by Realtor.com
Jaime Mosquera, Cali, COLOMBIA
Marcel was a consummate professional when he was helping me with my real estate
transactions. He was attentive and quick in responding to any questions I had. I
would highly recommend him as a realtor who will work with you to get what you are
looking for.
Verified by Realtor.com
Marc and Denise Weiner, Opa-Locka, FLORIDA, USA
We have know Mr.Beaumont for a few years. After my Mother became sick we

needed to sell her condo in beautiful Boca Raton FL I will say after many real estate
transactions in our lives, Mr Beaumont was topnotch, We only had the listing on the
MLS for 2 hours and we had a full price offer. The closing went smooth as could be.
He is a true testament as to how a realtor should act and perform.
Verified by Realtor.com
Patrice Gadoury, Joliette, CANADA
In 2011, I was looking for a condo in West Palm Beach. A friend of mine introduced

me to a real estate broker from West Palm Beach. It's always a pleasure to work
with Marcel. This is my second condo purchase with Marcel. We always have the
right time with him.Since then, I have sent him several references.
Thank you!
Verified by Realtor.com
Yves Chamberland, Montreal, CANADA
In 2010, well documented after our research on the web, we landed in West Palm
Beach to buy a condo.Our list of opportunities did not pass the on-site test.
Fortunately we got in touch with Marcel Beaumont through another broker from Fort
Lauderdale.We had to "follow" to the Beaumont's method. The approach was
surprisingly structured and gave us excellent results. Marcel was able to guide us
towards the purchase that suited us perfectly. Apart from the condo visit, all of the
contractual formalities were easily done remotely.
It was therefore quite naturally to us that we called Marcel when we decided to sell in the winter of 2020.
We were again able to benefit from Marcel's judicious advice to initiate a good transaction.
With the approach of the pandemic, however, complications have multiplied.Unable to go to South Florida
and take charge of the move out of our furniture, Marcel went beyond his role, took matters into his own hands.
Always with a plan A, B, C at each stage, he was able to meet the many challenges that the situation caused us.
No doubt that without him the transaction would not have been concluded .
Thank you again for your dedication and hope to see you again.
Verified by Realtor.com
Sheila & Dennys Mathefy, NEW YORK, USA
We have worked with Marcel at 3 separate properties, The Edge and Marina Village
twice. The term " extra effort " was created to describe the amount of time and due
diligent he gave us in locating our apartment.
Verified by Realtor.com
Denise & Guy Normand, Mt St.Hilaire, CANADA
I know Marcel Beaumont since a long time and he is our realtor in South Florida.
Has a ex-police officer like me, we really connect when became the time of our first
buy. He is been very friendly and honest for that buy, telling us exactly what was the
rule and regulation in a condominium community. We made several buy and sell with
him with no suprise on each transaction we do with him. Some of those transaction
been made in distance from Montréal to South Florida again with no conflict and
surprise. Since then we became friend and keep in touch together.
If i make a another transaction in South Florida it will be with him.
I sincerly recommend him.Thank you!

Verified by Realtor.com
Tierry & Nanou Cardix, FRANCE
Marcel Beaumont, here is a real estate pro.Perfectly attentive to its customers and
providing the right answers to all the questions that arise before making a
purchase.My wife and I met Marcel Beaumont in 2005 and thanks to his skills, we
invested in the purchase of 3 apartments, he even found the tenants for us. It was
the beginning of a beautiful friendship that still lasts .
What more can I say except a thousand thanks.
Verified by Realtor.com
Mikky & Bob Fenton, Los Angeles, CALIFORNIA USA
I would like to take a moment to share my experience with Marcel.I have been considering the purchase of a condo in South Florida as a second home for several months and have been in no hurry to purchase.Marcel has spent considerable time in my preparation. He took a large potential market and focused it to my specific needs and desires. Considerations such as safety and security, location (East and West coast), HOA expense, age of property and need for repairs and additional assessments, ability to weather a hurricane, docking location and facilities, boating, public transportation to and from the airport, local transportation and need for a car, peace and night life were all assessed before considering any purchase opportunity. He raised many a question I had not even thought of.Most importantly, Marcel listens! He is knowledgeable yet considerate. Finding the right property for his client is his only goal!He is the consummate professional I would recommend him without reservations.

Verified by Realtor.com

Tommy Dulac, Province of Quebec, Canada
I have been dealing with Marcel for over 10 years now. 3 condos and 6 transactions later, I can honestly recommend his services for smooth and easy transactions. He knows south Fl very well and can guide you for buying, selling and or renting real estate. I live in Canada so traveling was not an option for me during the sale of my last condo and he took care of everything from A-Z of the whole transaction. He his fluid in French and English so if language is an issue for you then he can translate/assist you during the procedure. If you are looking for a really good realtor, look no further Marcel is your man!